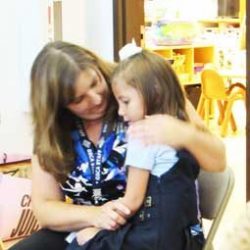 Our children and their development have always stayed the same, but academic pressures on parents, children and teachers have intensified. Studies show that early childhood developmental programs have a tremendous influence on a child's chance at academic success. Skills that used to be taught in first grade are expected of our 1 to-4-year-old children in preschool classrooms. Our children have been on this earth for only 12, 24, 36, 48 months and this is why it becomes ever more crucial to remember the value of play in the classroom.
For detailed information, please click the icon below.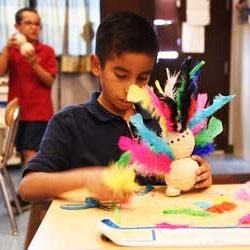 (K-5) considers all aspects of our student's development. We realize their first years in elementary are crucial in establishing their positive attitudes and disposition toward learning. We highly value their natural desire to learn through their creativity and self-expression. Our main focuses are on: sharing the love for the Lord, building on the student's spirit of cooperation with each other and respect for others, respecting student's ideas, and developing a self-satisfaction in our student's personal academic growth.
For detailed information, please click the icon below.